×
Summer Quarter Update: In-person student services available from 9 a.m. - 4:30 p.m., Monday-Thursday for most departments.
Please continue to follow campus entry procedures when visiting for classes and services.
Awards
Previous releases of the Northwest Wine Academy wines can be found here. These wines may no longer be available for purchase.
---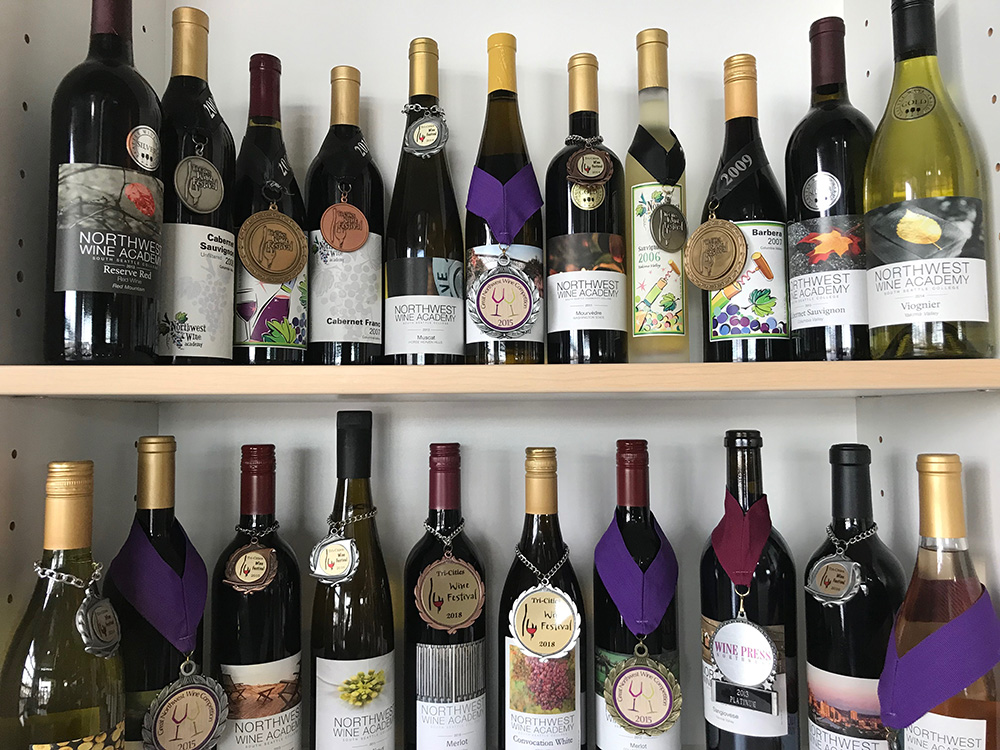 Page Paragraphs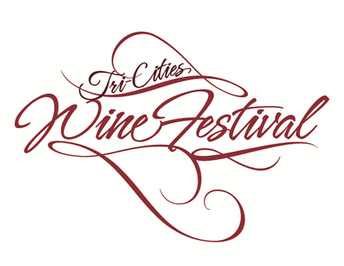 2018
Silver NV Convocation White, WA State
Bronze Merlot 2016, Yakima Valley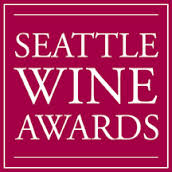 2018
Double Gold 2017 Müller-Thurgau – Puget Sound
Gold 2016 Duet Red – Washington State
2016
Double Gold 2014 Zinfandel – Horse Heaven Hills
Gold 2014 Viognier – Yakima Valley
Silver 2013 Cabernet Sauvignon – Columbia Valley
Silver 2014 Chardonnay – Yakima Valley
Silver 2013 Reserve Red – Red Mountain
Bronze 2015 Riesling – Columbia Valley
Bronze 2015 Rosé – of Blaufrankish Columbia Valley
2014
Gold 2011 Mourvèdre
Gold 2011 Lemberger
Gold 2012 Chardonnay American Oak
Silver 2012 White Merlot
Silver 2012 Chardonnay French Oak
Bronze 2011 La Scuola Bronze 2010 Petit Verdot
2013
Double Gold 2011 Late Harvest Viognier
Double Gold 2011 Mourvedre
Double Gold 2010 Cabernet Sauvignon
Gold 2012 Dry Rosé
Gold 2011 Nebbiolo
Gold 2011 Riesling
Bronze 2010 Merlot
Bronze 2010 Petit Verdot
2012
Double Gold 2010 Chardonnay
Double Gold 2010 Roussanne
Bronze 2009 Merlot
Bronze 2009 Cabernet Franc
2011
Gold 2010 Mourvèdre
Silver 2010 Blue Barrel Rosé
Silver 2008 Well Red
2010
Silver 2007 Cabernet Franc
Silver 2008 Muscat Love
Bronze 2008 Chardonnay
Bronze 2007 Syrah
Outstanding Washington Wine 2008 White Table Wine
Outstanding Washington Wine 2007 Barbera
Outstanding Washington Wine 2007 Cabernet Sauvignon/Syrah
2009
Gold 2006 Cabernet Franc
Bronze 2007 Oaked Chardonnay
Outstanding Washington Wine 2006 Cabernet Sauvignon
2008