×
Summer Quarter Update: In-person student services available from 9 a.m. - 4:30 p.m., Monday-Thursday for most departments.
Please continue to follow campus entry procedures when visiting for classes and services.
Past Releases for year 2018
Previous releases of the Northwest Wine Academy wines can be found here. These wines may no longer be available for purchase.
---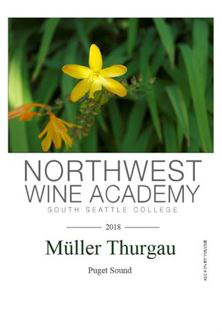 2018 Müller Thurgau
This light bodied white wine draws you in with aromas of honeysuckle and apricot that lead into a luxurious combination of honeydew, lychee, and lime on the palate with just a hint of sweetness.
Alcohol : 10.7%
Location : Puget Sound, WA
ph : 3.02
ta : 8.0g/L
---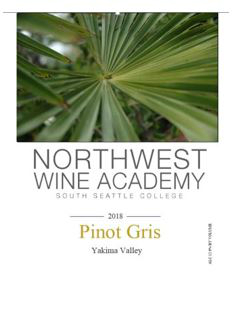 2018 Pinot Gris
This wine begins with pleasant aromas of white flowers and honey soaked fruit. On the palate bright orange, lemon, pears, and green apple burst to the front, finishing with a light minerality.
Alcohol : 12.2%
Location : Yakima Valley, WA
ph : 3.06
ta : 7.7g/L
---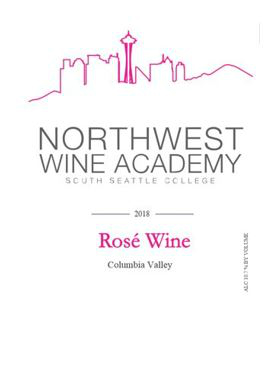 2018 Rosé
This crisp and lively wine is packed with fruity flavors of peach, strawberry, rhubarb, and cherry. Dry with refreshing acidity and a long finish.
Alcohol : 13.3%
Location : Columbia Valley, WA
ph : 3.4
ta : 6.6g/L
---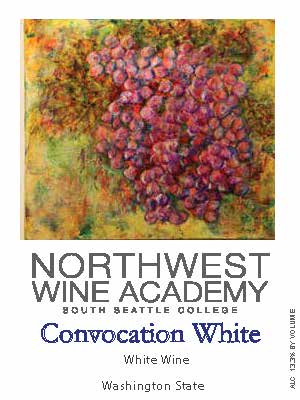 2018 Convocation White
Aromas of stone and tropical fruits with white pepper and anise. A creamy richness with medium acidity on the palate, tasting of stone fruits and citrus.
39% Roussanne, 36% Viognier, 25% Riesling
Suggested Food Pairings: Strawberry and spinach salad with almonds or a shrimp pasta dish.
Alcohol : 13.0% by volume
Location : Washington State
ph : 3.48
ta : 5.1 g/L
---