Past Releases for year 2015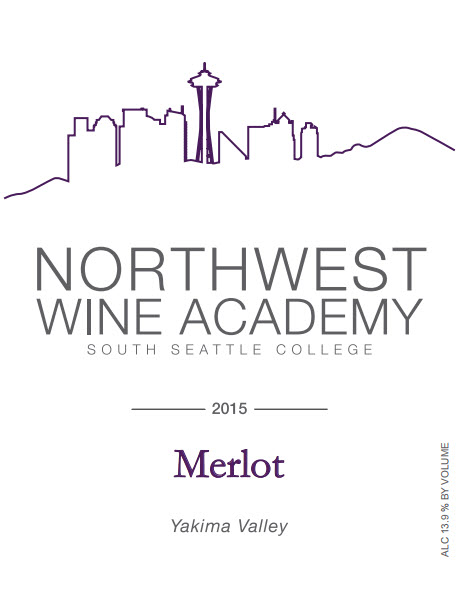 2015 Merlot
As soon as this wine is poured, it looks like it can't wait to be tasted. Bright, sparkling, and deep purple in color, the wine in your glass wants you to love it. The scent of mocha jumps out of the glass and is soon joined by clove and plum, with a little cookie dough!
The fruit-forward palate is full of flavor: black cherry, ripe plum and blackberry. Raspberry, clove and caramel linger on the finish.
A deliciously rich and dry Merlot that only Washington fruit can produce. Supple and elegant, this is a barrel-matured wine that can be enjoyed now or cellared for a few years.
80% Merlot, 15% Blaufränkisch, 5% Dolcetto
Suggested Food Pairings: Roast turkey, pork tenderloin, grilled veal chops, lamb shoulder with lemon gremolata, roast duck, charred beets and herbs, and roasted tomatoes – or your favorite pizza. With medium tannin and not too much acidity, you'll find Merlot pairs well with light meats as well as lightly spiced dark meat, cheeses, and vegan dishes.
Alcohol : 13.9% by volume
Location : Yakima Valley
---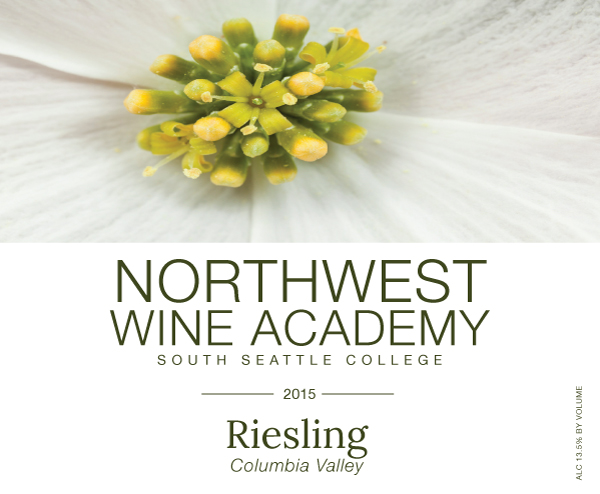 2015 Riesling
Our 2015 Riesling is a perfect representation of the varietal. Aromas of stone fruit and tangerine dance out of the glass immediately. The palate confirms the nose as well as adding slight honey and tea to the mix. The wine has a crisp and refreshing finish.
Bronze, 2016 award winner
Alcohol : 3.5%
Location : Columbia Valley, WA
---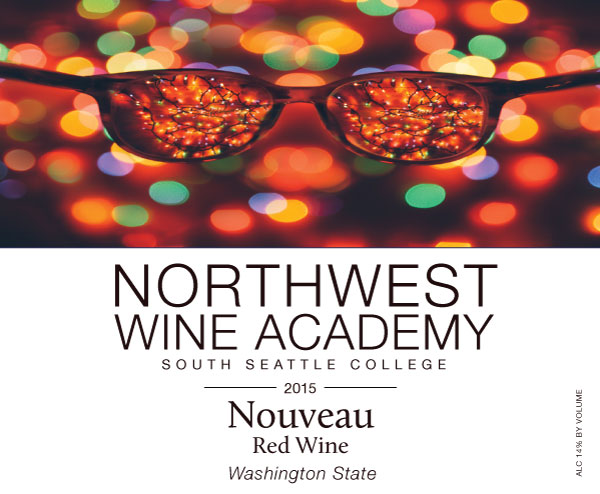 2015 Nouveau
Fresh fruity strawberry and Kirsch flavors are balanced with racy acidity and a smooth finish.
Alcohol : 14%
Location : Washington State
---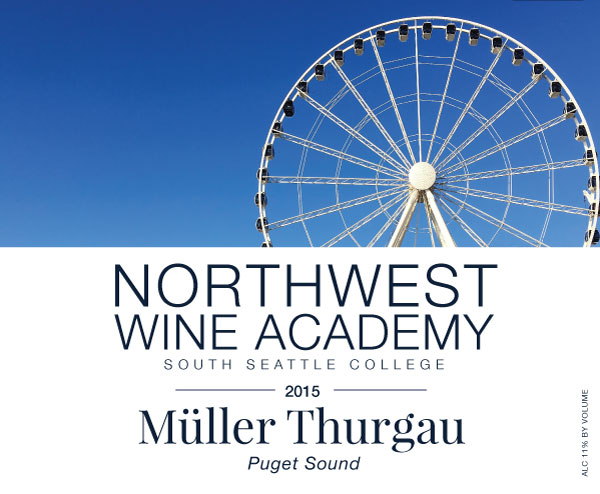 2015 Müller-Thurgau
Made from the fruits that grace the entrance of to St. Michelle's Woodinville Chateau, these donated Muller Thurgau grapes were handpicked by NW Wine Academy students. The nose is very pretty, being both fruity and floral. Peach, pear and pineapple mingle with subtle hints of lilac and sea salt. Alcohol is low enough to allow you to indulge your summer thirst and carry on through your outdoor meal.
Cases Produced: 53
Alcohol : 11%
Location : Puget Sound, WA
---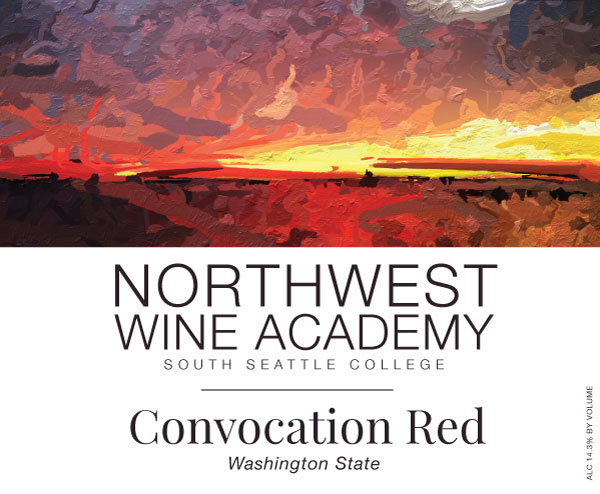 2015 Convocation – Lot 3 – NV
Lot 3 is the thrird red blend we have released at the NW Wine Academy. This wine is juicy and bright. It exhibits soft tannins, yet has both structure and body. Strong cherry cola is the first impression, with other red fruits following. This is a friendly wine to drink with a wide variety of dishes, or just by itself. Bring your friends together to experience this wine.
Cases Produced: 100
Alcohol : 14.3%
Location : Washington State
---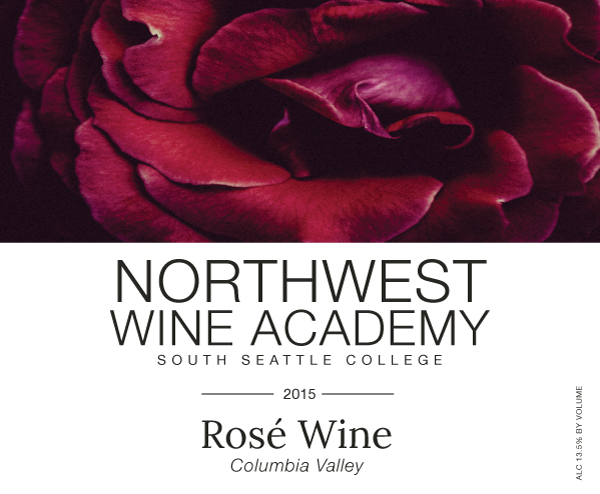 2015 Rosé
Our latest Rosé is a tempting and brilliant color. It delivers a soft violet and fruit bouquet with a very fine expression of minerals. Fresh raspberry and strawberry flavors on the palate with ripe red fruits plus hints of spicy minerals and flowers. It's refreshing, deliciously crisp and bright with a clean, dry finish.
Bronze, 2016 Seattle Wine Awards
Alcohol : 13.5%
Location : Columbia Valley, WA
---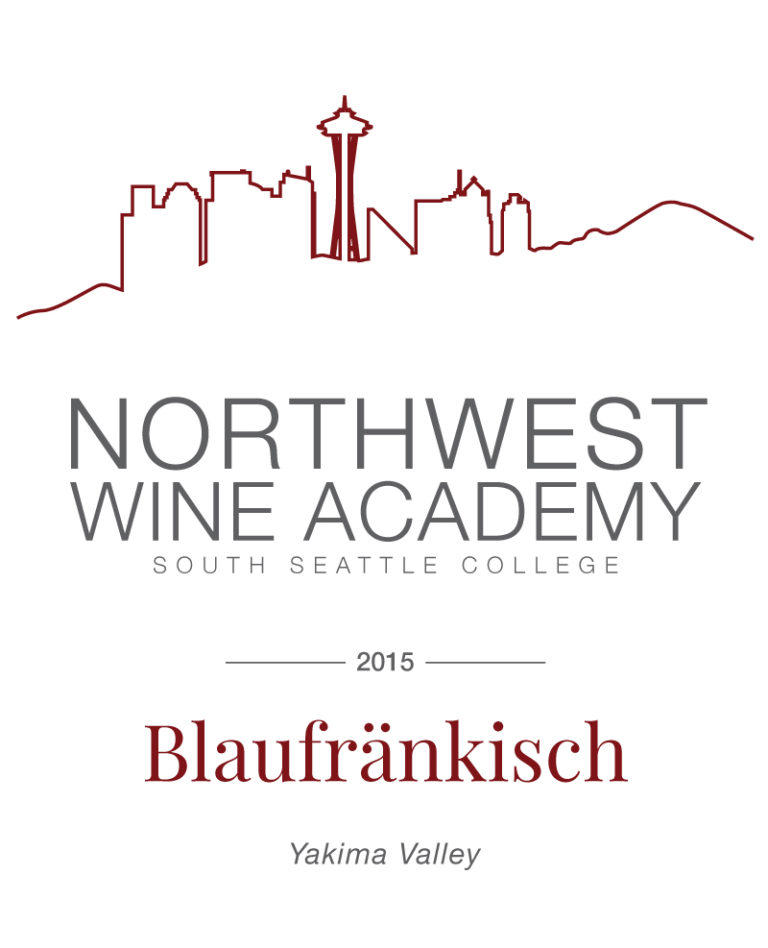 2015 Blaufränkisch
Blaufränkisch is grown mostly in Austria, where it makes a spicy red wine that can be graceful yet intense, complex yet tangy and refreshing. Blaufränkisch is also grown in Germany, where it is called Lemberger.
Even five years ago, Blaufränkisch wines were not easy to find in the United States. Now that has all changed – this is our third Blaufränkisch vintage. And we think it will age superbly. Right now, it's light-bodied and subtle, beautifully balanced with smoky, spicy fruit flavors with a touch of cinnamon and a rippling acidity that makes it seem juicy, savory and refreshing. Will becoming denser, richer in a few months but without heaviness.
Suggested Food Pairings: Great versatility with food with its red peppery hints – pair with bruschetta, tomato and basil pizza or pasta with tomato based sauces, feta cheese or caprese salad.
Cases Produced: 49
Alcohol : 14.8% by volume
Location : Yakima Valley
---