×
Summer Quarter Update: In-person student services available from 9 a.m. - 4:30 p.m., Monday-Thursday for most departments.
Please continue to follow campus entry procedures when visiting for classes and services.
John Patterson
NWWA Class of 2009, Patterson Cellars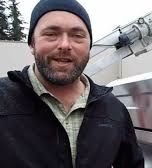 John was first introduced to winemaking by his father Jack Patterson over 22 years ago. He's been making his own wine since 2000, under both the Patterson Cellars and Woodslake labels. Today the portfolio of wines made by Patterson Cellars is as wide as it is impressive, including single varietals, red and white blends, nonvintage wines and late-harvest dessert wines.